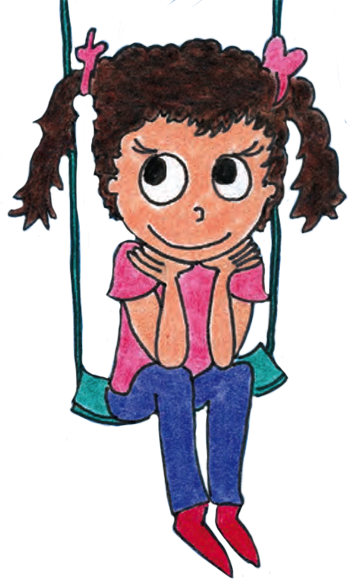 Triple Trouble
by Fred Levine
1966-2016
"Here is my point,
And it's not so outrageous,
When you do something nice,
The effect is contagious."
We will miss you dearly Fred.
These delightful children's book are about the power of kindness, written and illustrated by Fred Levine, a patient at The Pencer Centre in Toronto. Fred is the proud father of a 16 year old teenage daughter, as well as 14 year old triplets - his inspiration for Triple Trouble!
Only 45 years old at the time of his cancer diagnosis, Levine says he wasn't able to remain at home without a project to keep him busy and his mind active.
Storytelling and illustrating filled that void. He also hoped that his book would be a lasting gift to his four children.
"I've always been a writer and a drawer." says Levine, now 49 and currently residing in Montreal . "I've always done these things throughout my life. After cancer, I decided I had to keep myself positive. I had to find something good despite my prognosis."
The book, published in the Fall of 2013, is called Triple Trouble: One Good Deed Deserves Another.
It tells a story, using simple, endearing rhymes about his four children who help each other out of tricky predicaments, with each act of kindness leading to yet another act of kindness. By the end of the book, readers learn that "the moral of this story and it's good advice is: whenever you can, do something nice."
Levine says that focusing on his book helped him to keep sight of himself, despite his struggle.
Initially, Levine had plans to write the story only, thinking that a professional illustrator would bring his words to life.
Then he discovered that illustrating was a form of therapy. Levine says he continues to find solace creating colourful cartoons, a drawing style he has loved since he was a young boy.

"It took a year to illustrate," he says. "I sat there, with my coloured pencils and took my time to ensure that I was satisfied with each picture."
As he completed his final illustration, Levine decided that he wanted to truly embrace the book's message of kindness by paying it forward.
Fred Levine is donating all proceeds from the hard-covered book, which sells for $25, to The Gerry & Nancy Pencer Brain Trust, a not-for-profit organization that generates funds for The Gerry & Nancy Pencer Brain Tumor Centre located at Princess Margaret Hospital in Toronto, Canada.